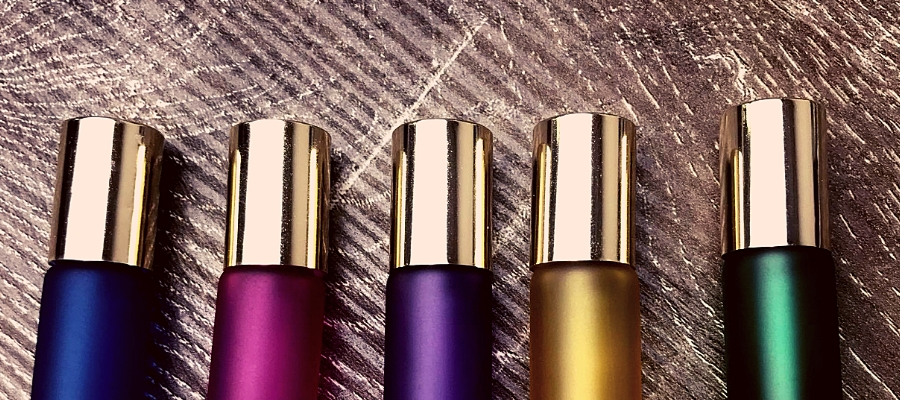 If you need a Recharge Blend, Citrus, Spicy, Minty, Coniferous, and Herbal essential oils promote energy. Diffusing any of these oils will help you renew, uplift and motivate yourself in a time of need.
Finding a scent you like should be easy with so many different options to choose from:
CITRUS:  lemon, orange, grapefruit, lime, tangerine, bergamot
SPICE:  black pepper, cardamom, cinnamon bark, clove, nutmeg, ginger, frankincense
MINTS:  peppermint, wintergreen, spearmint
CONIFEROUS:  White fir, Douglas fir, Pine, Juniper Berry, Siberian Fir
HERBS:  rosemary, sage, tea tree, thyme, basil, lemongrass
Blends don't HAVE to be super complicated.
Maybe you like to keep in simple with a Two Oil blend. Pour 3 Drops of Bergamot & 3 Drops of Lemon into your prepared Diffuser. If you like a stronger scent, add some more.
When you diffuse an uplifting blend, feelings of confidence and courage will start replace negative emotions like guilt and pessimism.