Description

SLAY Your product photos!
Don't you hate it when you're super pumped to take some product photos and it's a cloudy day?
Buying a lighting set up can take up a lot of space, this little box might just solve your problems!
EASY TO ASSEMBLE: Seriously EASY! Fold out the box & the magnetic sides stick together. No clips, pins or tape necessary.
PORTABLE DESIGN: Folds back up into a drawstring tote, it fits in a backpack or a laptop carry bag!
COMPACT SIZE: Unfolded this product is 22.6 x 23 x 24cm. Folded: 24 x 22 x 4cm
WHITE SOFT LIGHTING: Built-in led light strip provides a white light with minimal shadows. Giving you a cleaner end result in your product photos.
TWO CHOICE BACKDROP: This product comes with a white AND a black matte backdrop.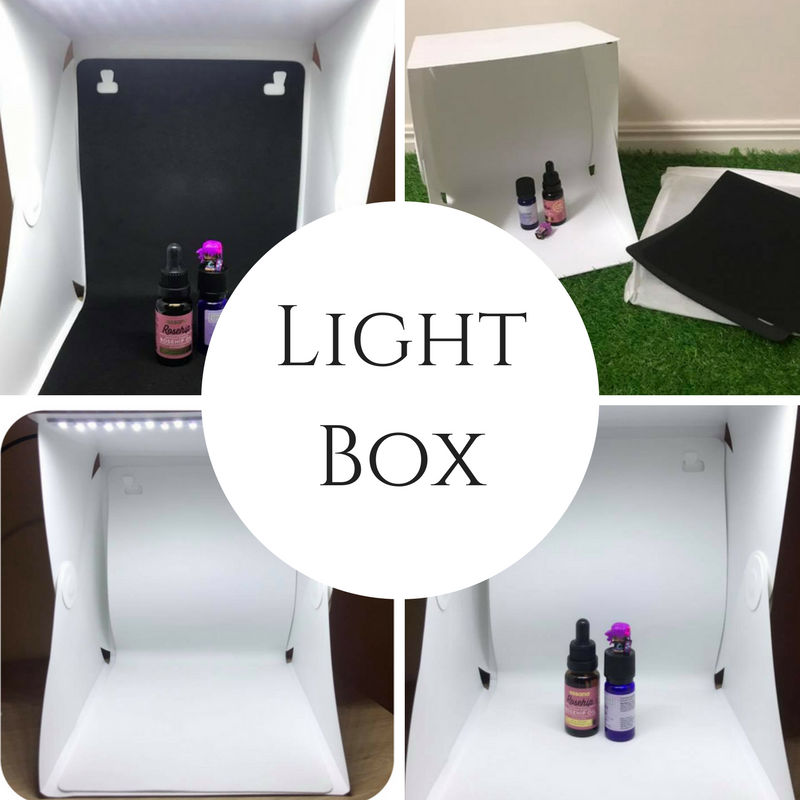 Package Includes:
Camera Studio Photography Box
Matte Black Backdrop
Soft White Backdrop
Storage Bag
USB Cable
*SUPPLIER DIRECT SHIPPING POLICY
This is a WAREHOUSE STOCKED ITEM!
Shipping is straight from the supplier warehouse in Singapore and can take a maximum of 40 Days.
This avoids you having to pay expensive local postage rates, leaving you more money to invest in equipment!
We do not guarantee delivery time on all international shipments due to differences in customs clearing in individual countries.
Customer outside of Australia: Shipping cost does not include any import taxes, and buyers are responsible for customs duties
Any lost of damaged goods are entitled to a full refund when the buyer has contacted us within 30 days