Description

The Vimble Phone Stabiliser is an intelligent monopod that keeps your phone stable no matter how much you move your hands, even when you are walking.
Designed to reduce shake and stabilise video on smartphone and camera models such as the GoPro & Canon Powershot.
The Vimble is a 3-axis brushless gimbal, electric brushless motors to stabilize the camera.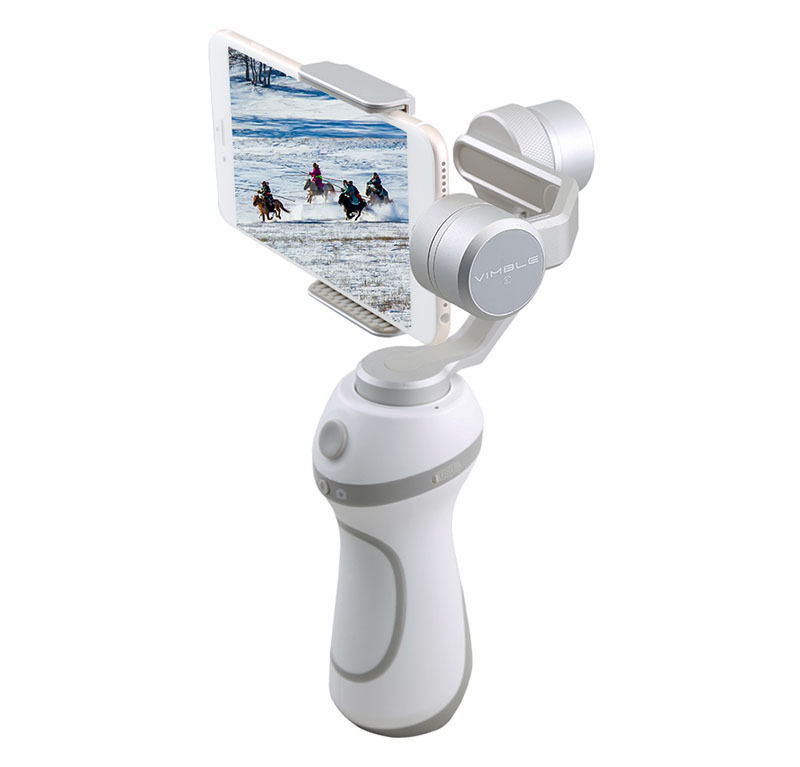 Extra Features:
Face Tracking
Using the Vimble App on your Smartphone you can enable face tracking. Select an object on your screen, which will be tracked during a movement and the Vimble head will follow and remain stabilised on that object automatically.
Panorama Made Easy
With the press of a button, the camera will turn 360° for a seamless panorama shot.
Premium Product!
More comfortable and convenient than a standard selfie stick
Built using ABS material: lighter to carry for long videos.
Supports almost all Smartphone devices: (iPhone series, Huawei P9 & plus, Samsung Galaxy & Note or similar size and weight)
Compatible with GoPro models and small cameras such as the Canon Powershot
Supports 5 hours runtime & charges through USB port.
Supports IOS & Android IOS
Easily turned from horizontal shooting to vertical shooting.
*Supplier Direct Shipping Policy
This is a WAREHOUSE STOCKED ITEM!
Shipping is straight from the supplier warehouse in Singapore and can take a maximum of 40 Days.
This avoids you having to pay expensive local postage rates, leaving you more money to invest in equipment!
We do not guarantee delivery time on all international shipments due to differences in customs clearing in individual countries.
The shipping cost does not include any import taxes, and buyers are responsible for customs duties.
Any lost of damaged goods are entitled to a full refund when the buyer has contacted us within 30 days