Canva Tutorial 1: Create Basic 3 Layer Images
This Canva Tutorial is a really basic approach to creating social media content.
The Canva Tutorial on the platform is great, but overwhelming for new members when they sign up. 
Ditch the frustrations and take it right back to basics.
For a lot of people, Canva is best used by taking baby steps for the first few images.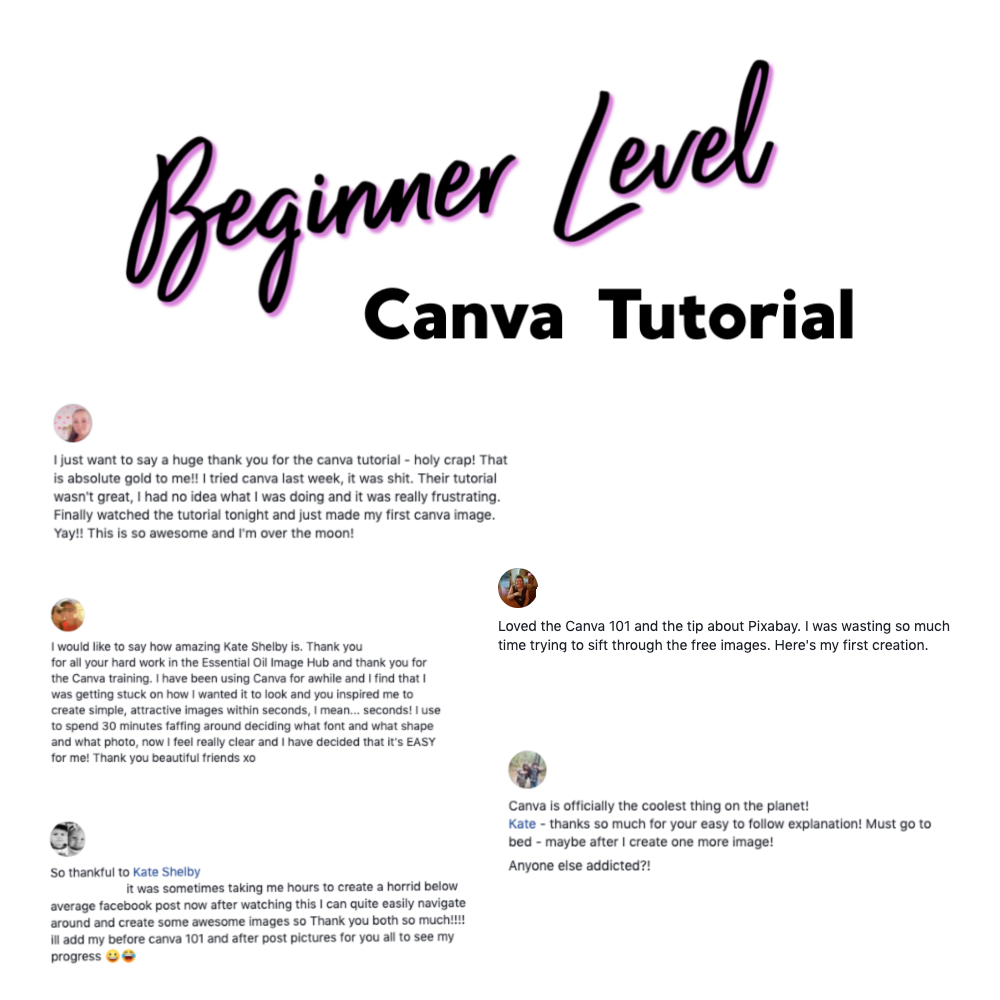 Clean and basic often wins the social media game.
Don't overthink your social media. Personal brands achieve growth through authentic connections with their audience.
You don't need to create an image that is the equivalent of the next Ikea advertisement to win on social media.
Say true to yourself.
In this Canva Tutorial, I create a really basic image for Facebook with three layers.
You can continue to watch after the basic image is complete, I jump into some more advanced options.
there are also some follow up tutorials, which you can check out HERE.
DO YOU HAVE AN ESSENTIAL OIL BUSINESS?
Get Help With Your Social Media Content
Hundreds Of images done & dusted for you.
Loads of templates.
Extra Tutorials & Support