Finding Fun Content Is Easy!
From Polls, GIFS, Quizzes and funny name lists, the internet has a plethora of content available to utilise on any social media channel.
The struggle isn't FINDING content, it is CREATING your own content.
In a space with so much noise, it is becoming harder to put your own unique spin on thing.
First You Need The Basic Skill Of Creation.
You do not need to be a professional, My Canva Tutorial will get you started.
If you cannot grasp the art of creation, even using templates, try video instead.
Play dress ups, shoot from different places, use sparkly backdrops – create your own personal brand of fun.
I encourage you to think about the things you love and do more of it. 
So you love the beach?
You might think thats a pretty boring topic, but there are millions of people out there who love the beach too.
Ever heard the saying "Your Vibe Attracts Your Tribe?" – It's true. 
FUN, Doesnt necessarily mean "Funny"
Theres this misconception out there that being fun and creative means making people laugh.
That isn't the case. You can be fun without being a comedian or a clown.
How can you take something you love and turn it into content? 
It can be a live stream, video, images, stories, blog post….there are endless options.
Write down 5 things you love on a notepad. 
Ask yourself how your business connects to those things.
Does your love of the beach help you win in your business? Talk about it.
Here Are 3 Basic Examples Of Fun Content – All Using Topics I Love
Wizard Themed Essential Oil Image Pack  – I love the Harry Potter series and halloween was right around the corner.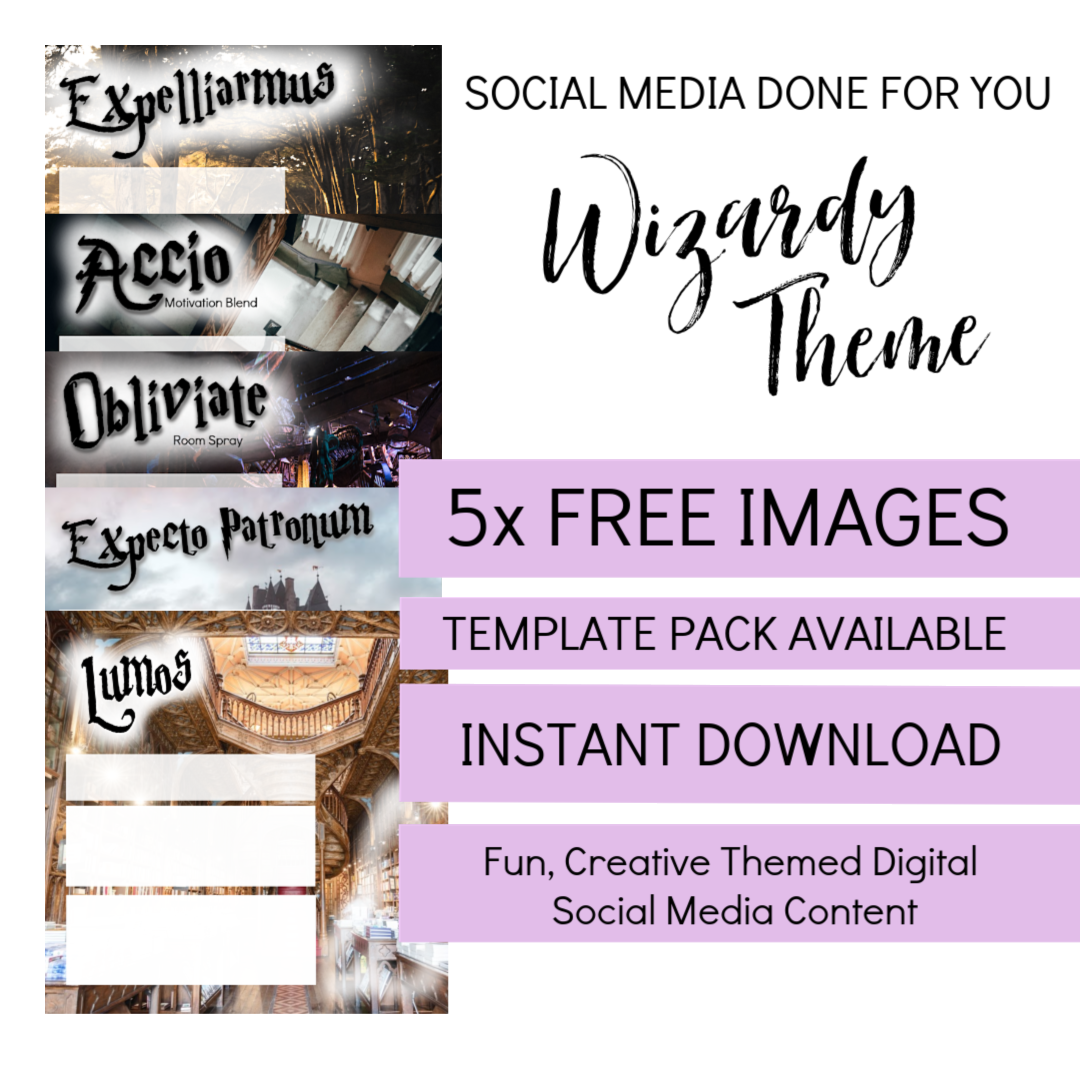 My Love Of Dry Sarcasm + The Occasional Swear Word – This series was inspired by my love of Noni B's Play school parody *Go The F*ck To Sleep*.
I wanted to use my own personal style of dry sarcasm to create eye catching content featuring diffuser essential oil blend recipes. These images ended up being the most popular piece of content I have created for my EO business so far. So popular that I revamped it to include Roller Recipes (below).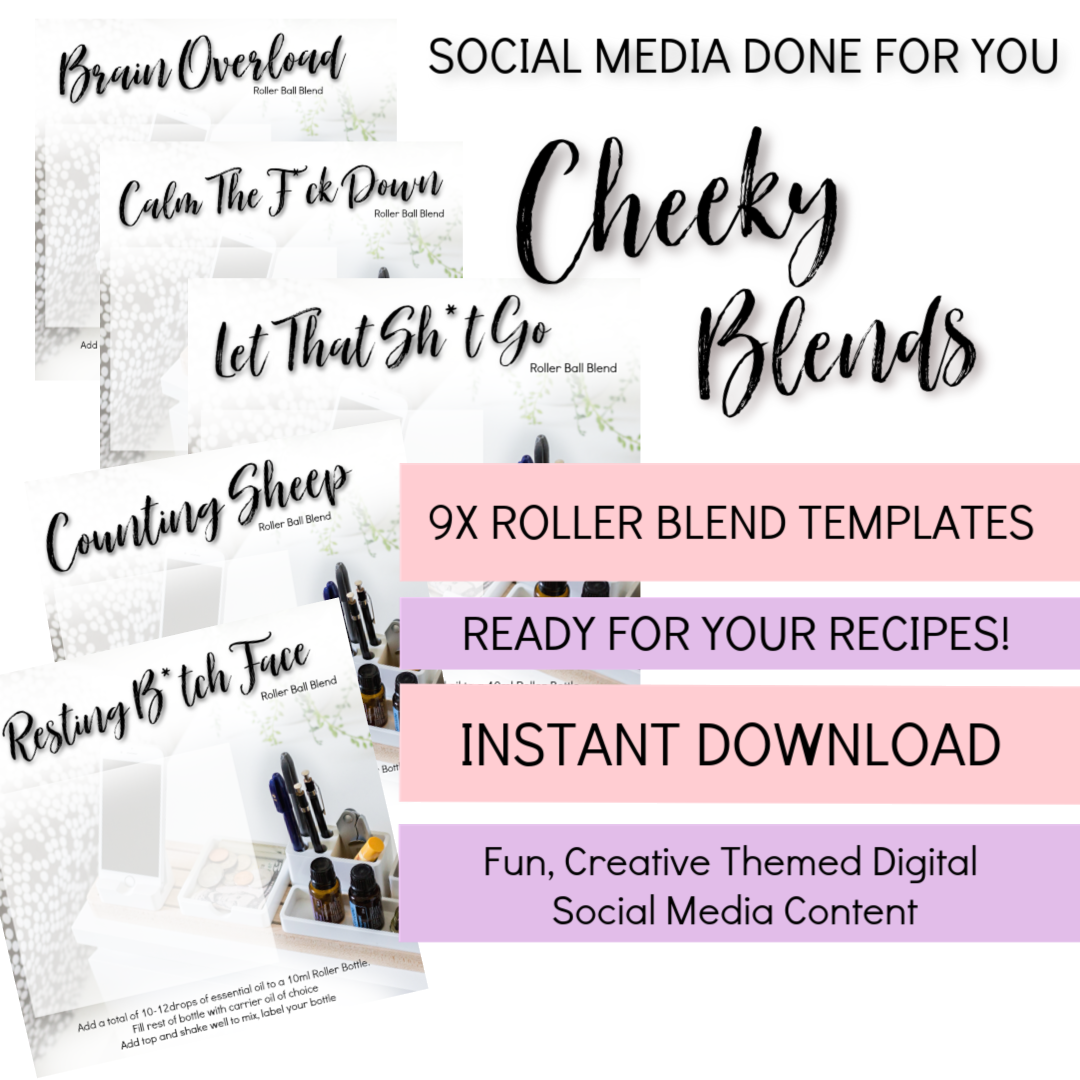 My Love Of Vigilantes, Superheroes + Villains – I'm a huge nerd. In my spare time I tend to Netflix my life away because I am far too invested in heroes + villains. 
I feel like essential oils are the hero for many people. With great education, the products have helped so many people. So my love of comic heroes was easily applied to creating content for my business.