Description
If you are a member of the Essential Oil Image Hub – You Already Have Access to these images.
This creative image pack has a consistent cheeky theme
The background is consistently the same for your branding purposes.
Created to be scheduled once a week, in the same slot for a period of 10 Weeks. 
The Images Include Blend Themes:
Calm The F*ck Down
Brain Overload
Counting Sheep
Let That Sh*t Go
Get Over It
Resting B*tch Face
Lung You Long Time
Not Tonight
Wild Happy Thoughts
Lets Get This Party Started
The purchase of this image pack gives you full use for your social media channels with no attribution required.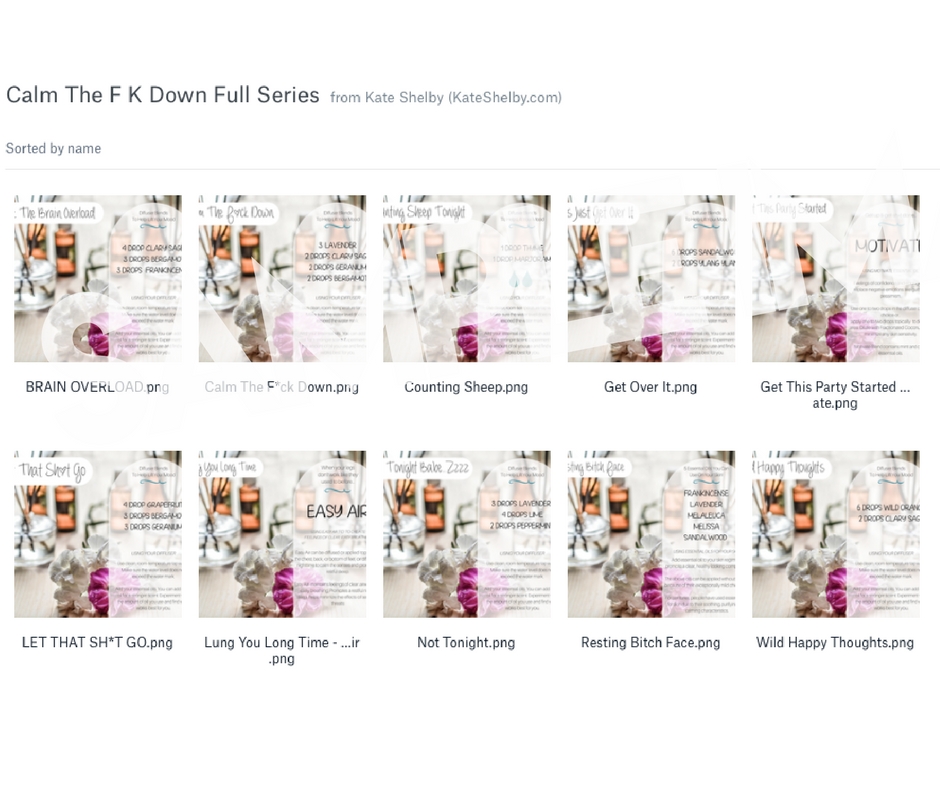 These images are very popular, however they suit a certain audience. 
If you have a very conservative customer base, they may not be for you.