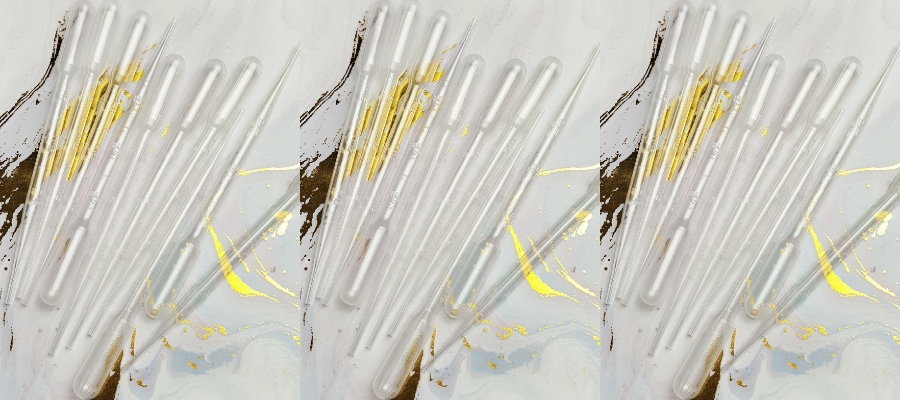 Where To Buy Plastic Pipettes in Bulk For Under $5
Very common question in the essential oil community, "Where to buy plastic Pipettes, Kate!"
Pipettes are, in my personal opinion, the best way to distribute essential oils into bottle. Especially itty bitty sample bottles!
I have used lots of different styles of pipettes, funnels, droppers – both reusable and disposable.
Pipettes are the winner! Why? Well, funnels tend to get air bubbles trapped in them leading to spillage and droppers are fragile.
Where to buy pipettes – 3 different options.
Option 1:
We can organise bulk packs of pipettes for you, this is great if you are doing an order through us and would like to use Australian Afterpay.
Our bulk pipette orders are warehouse fulfilled, however we track and maintain communication with you throughout the process.
We also sell numerous other types of Essential Oil Supplies
Option 2:
You can buy Pipettes in bulk from Amazon.
I have not ordered pipettes from Amazon before, however I have seen this listing recommended numerous times in my community group.
100 Pipettes For Under $5 From Amazon
Option 3:
You can buy Pipettes from Aliexpress.

My experience with Aliexpress is quite good, you may wait a little while but if your order does not turn up, you can escalate this and have a replacement or refund issues.
100 Pipettes For Under $5 from Aliexpress
I hope this helps you on where to buy plastic pipettes.
If you are ONLY buying a pack of Pipettes, I highly recommend Aliexpress only because their postage costs are low and Pipettes do not vary a lot in quality.
We offer them as an add to our orders as a convenience for those who are grabbing roller ball bottles and droppers. You will need the pipettes to avoid spillage, especially using narrow neck bottles.