The Photo Editing App That Will Make Your Photos Look SO Much Better
If you haven't got Snapseed yet what are you doing? Get it, get it, get it!! This is the app that makes every Instagram photo that little bit less shit. It's pretty important as a blogger or selling a product that your photos don't suck a big one, Snapseed is a life saver.
There are lots of options with Snapseed but the first thing is to get started.
Tips for Snapseed Beginners
1. Download the Snapseed App
2. Start by using the Drama/Bright Filters
3. Clean them up with a basic dodge and burn
Example of Bright 2 Filter followed by a dodge & burn.
Crop Image
Use Drama Filter: Bright 2
Dodge &burn touch up using brush on 10+
Look at how Snapseed cleaned up this giant table of stuff!!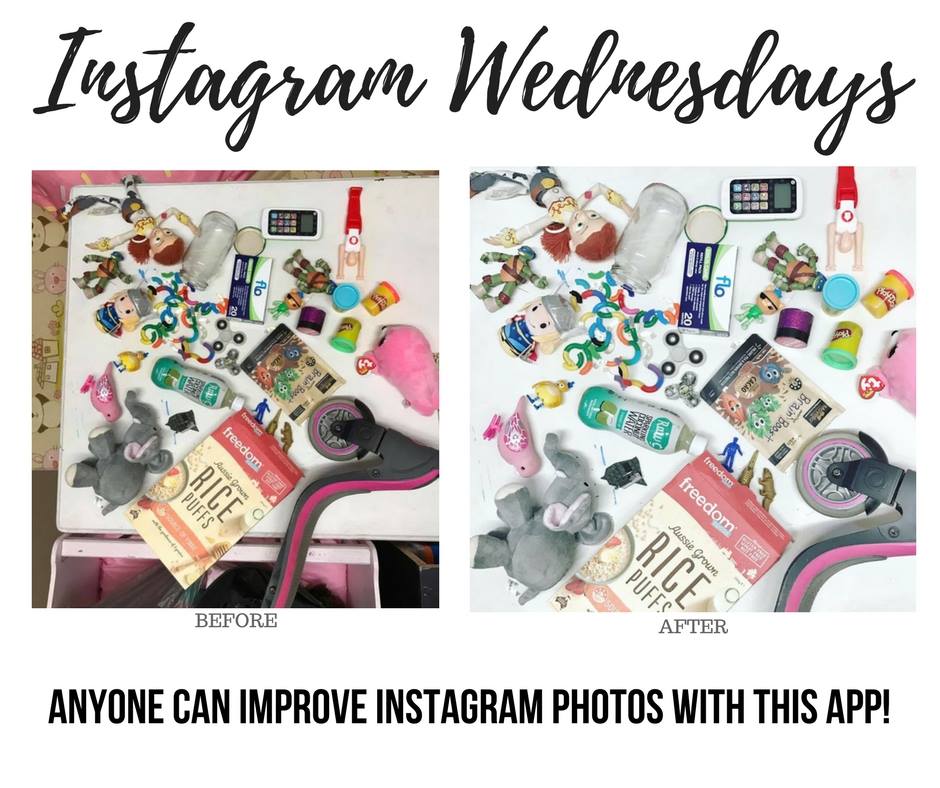 How To Download The Snapseed App – Its FREE!!
"Snapseed is a complete and professional photo editor developed by Google."
APPLE IOS: HERE
ANDROID OS: HERE
Heres Another Snapseed Example Using the Bright Filter
In this example, the filter saturation settings are turned down to zero. The effect of the bright filter can often reduce the intensity of colour. If you have a product that has vibrant colours, to keep this as a selling point you will want to turn the saturation back to its original state, or less if you choose.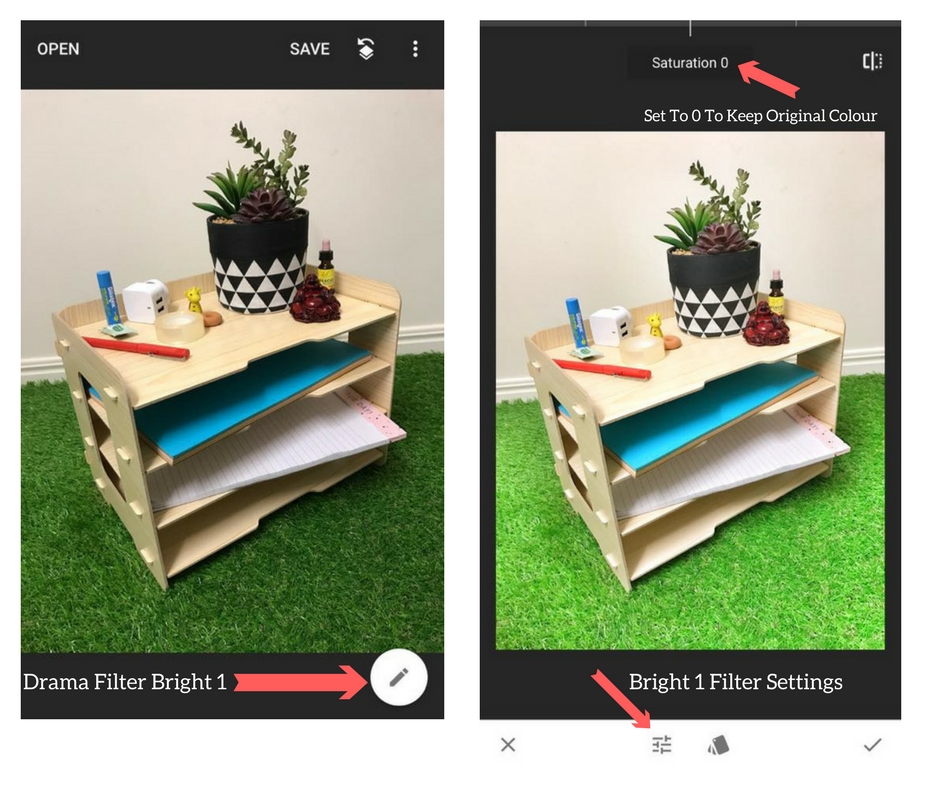 The Key Features Of Snapseed
29 Tools and Filters, including: Healing, Brush, Structure, HDR, Perspective (see list below)
Opens JPG and DNG file Format
Selective filter brush
Details – magically brings out surface structures in images
Tools: Including Filters & Portrait Effects
Crop – crop to standard sizes or freely
Rotate – rotate by 90°, or straighten a skewed horizon
Perspective – fix skewed lines and perfect the geometry of horizons or buildings
White Balance – adjust the colors so that the image looks more natural
Brush – selectively retouch exposure, saturation, brightness or warmth
Healing – remove the uninvited neighbor from a group picture
Vignette – add a soft darkness around the corners like a beautiful, wide-aperture would do
Text – add both stylized or plain text
Curves – have precise control over the brightness levels in your photos
Expand – increase the size of your canvas and fill up the new space in smart ways with content of your image
Lens Blur – add a beautiful Bokeh to images
Glamour Glow – add a fine glow to images, great for fashion or portraits
Tonal Contrast – boost details selectively in the shadows, midtones and highlights
HDR Scape – bring a stunning look to your images by creating the effect of multiple exposures
Drama – add a hint of doomsday to your images
Grunge – an edgy look with strong styles and texture overlays
Grainy Film – get modern film looks with realistic grain
Vintage – the style of color film photo from the 50's, 60's or 70's
Retrolux – go retro with light leaks, scratches, film styles
Noir – Black and White film looks with realistic grain and the "wash" effect
Black & White – classic Black and White look straight out of the darkroom
Frames – add frames with adjustable size
Double Exposure – blend two photos, choosing from blend modes that are inspired by shooting on film
Face Enhance – add focus to the eyes, add face-specific lighting, or smoothen skin (10 predefined styles)
Face Pose – correct the pose of portraits based on three dimensional models
You can go further with dodge & burn & other techniques. 
For a more in depth look at how to clean up Instagram photos, this is a great guide from Happy Grey Lucky.