Pinterest group boards have the ability to grow your reach enormously.
Pinterest group boards are the vital to getting your pins out there.
I have devoted around 30 – 40 mins each week to Pinterest. This includes pinning other peoples content & networking to find new boards. This investment has paid off with around 6% – 10% of my daily traffic being from Pinterest. May not sound like a lot, but the traffic coming through often share my articles to Facebook – creating even MORE visitors.
If you invest the right amount of time into Pinterest & apply a solid strategy you can achieve thousands of visitors per day.
Finding group boards can be the tricky part.
Relying on Pinterest only means you are often stuck emailing board owners and waiting for their response. I get excited when I find a really great board, only to see it's been closed to new contributors.
Theres an amazing group on Facebook which has made it so much easier to connect with Pinterest Group Board owners AND find great collaborators to pin with.
Pinterest Group Boards On Facebook 
This Facebook group has daily requests for different types of boards. It is a very relaxed environment with people free to connect with each other. I have gone from being on small group boards to larger boards with up to 30 – 70K followers.
This Group Has Over 8000+ Members
Before you join, make sure you have your blog name in your Facebook Bio or you will not be accepted.
I'm not affiliated with this group at all, I just want to pay it forward by letting other Pinners know it's out there!
When posting a group board it is best to provide not only the link of your board, but also the email you use for Pinterest.
Tailwind Users: There are plenty of Tailwind users in this group to connect with who have formed Tailwind Tribes.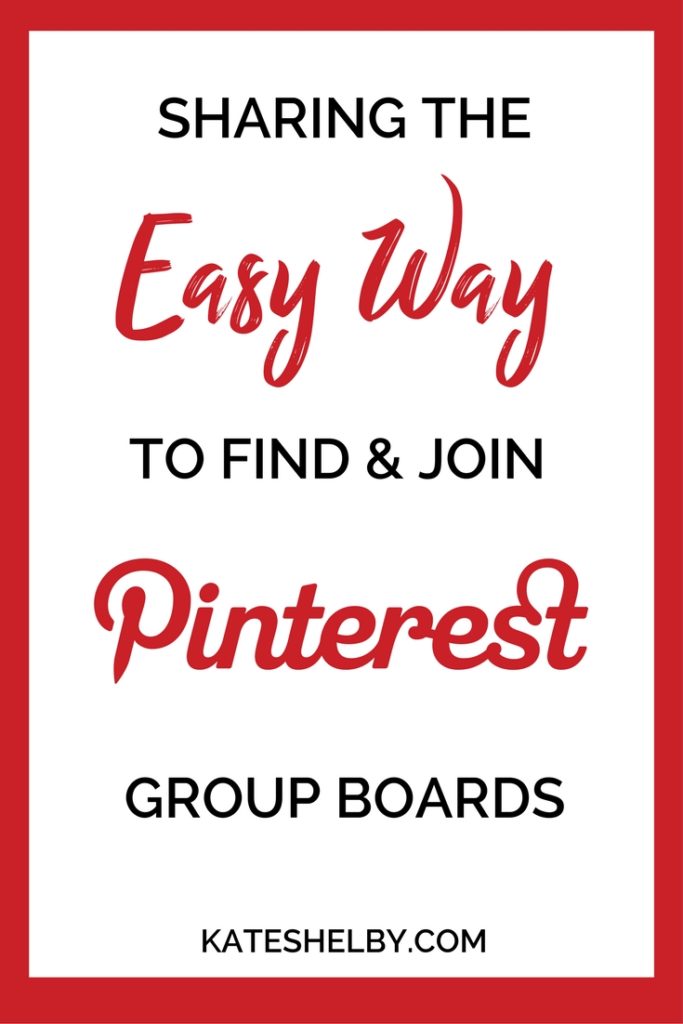 Other Pinterest Groups On Facebook
If you came across this article while looking for group boards on Pinterest, Feel free to drop the type of board you are looking for in the comments.
If I have a group board I can add you to, I will reply with the link. Happy pinning!
You Might Also Like:
Create A Basic Instagram Aesthetic