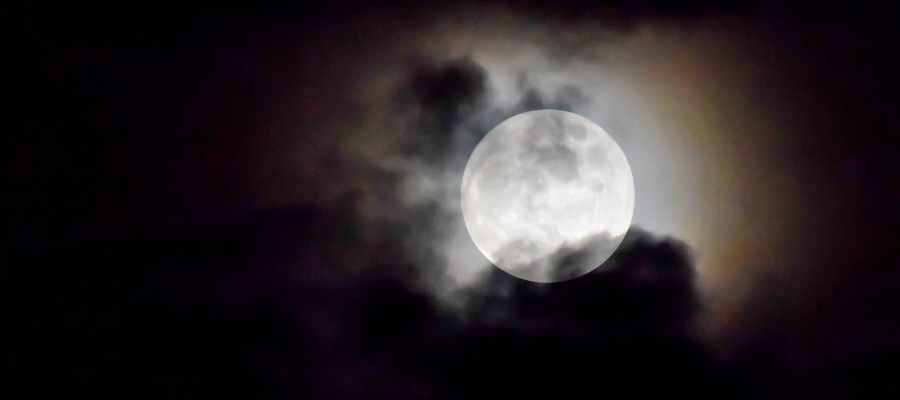 Is There a Darkside Of DoTERRA?
Before committing to joining Doterra as an advocate I researched the good side and the dark side of Doterra. 
I'm Kate Shelby. When I became a Doterra distributor in 2017….
I came to the conclusion that like all MLM Companies, there will always be someone who left Doterra angrily because they invested a lot of money and came out with nothing.
ANY and ALL business takes hard work.
In my business experience the only time I haven't had success is when I have given up or have lost a passion for what I am doing.
All I could find were pissed off people who made the wrong choices in their business and failed.
While I consider failure a bit of a dirty word, when you carry around resentment and anger because your business didn't take off – it applies. 


It's Not Just In Network Marketing, Its Business.
I knew someone who opened a coffee shop in the middle of the depression, in a town with minimal population.
He went broke within 6 months. He tells people he had no idea about the depression, because his newspapers weren't being delivered properly.
People will always find someone to blame. 


Schemes & Health Claims 
Yesterday I saw someone call Doterra a scheme and quote "Essential oils should never be ingested."
Well, Essential Oils have been ingested well before Doterra came along.
Like all things, don't overdo it.
I'm sure this person is happy to ingest canola oil on a daily basis though.
Like ANY Network Marketing company, Doterra can't control every little thing advocates say.
Because of this, it gets a real bashing over the things rogue marketers say or do using the brands name.
I wish people were just as outraged over more important things, like the irresponsible statements made by politicians….


You won't find a single network marketing company without a "dark side"
Amway, Avon, Tupperware, It Works – They all have misguided reps with sales tactics that annoy people.
Network Marketing is competitive – because so many people do it – so its bound to have some dark stories. 
You know what else is annoying? Pushy Car Salesmen – but you will hear less about those because its not an MLM.


The Doterra Product – Lets Focus on that.
When I choose a brand, price is one factor.
So is consistency and brand ethics.
I trust Doterra.
That doesn't mean every other brand is terrible, but I have found the brand I love.
For me, there is no dark side of Doterra.
I'll admit I was very sceptical about Essential Oils in general, despite being told over and over to use them.
I used Lavender and Peppermint oil initially to try and help my sons sleep and sinus issues. 
It had some effect, often the smell made me feel ill though.
The peppermint oil I had purchased was from the general store, in the medicine section.
While it contained "pure" oil – it also had another ingredients.
This smelt disgusting while diffusing. 


Then I Met "Doterra".
I met a woman at a market stall who explained Essential Oils to me, not just the Doterra brand.
So I purchased Easy Air and and a different brand of oil.
The Easy air won and I was done, no more shopping around for me.
It's just costing me more money switching brands all the time. 
So when I see the cost raised as a dark side Of Doterra – I immediately think back to the $60 of Peppermint & Lavender wasting away in my cupboard.
Occasionally I tip the dodgy brands into the toilet with bicarb, because the toilet is where they belong.


My Personal Favourite Doterra Oils 
These are the oils I love and use daily.
There is no dark side of Doterra here, just a new found love for Essential Oils and how they make me feel.
They have helped my sons sinus and sleep issues more than any medication ever prescribed by a doctor.


If you got to this point in my opinion piece, I would like you to take away one thing.
I was educated for free by a wellness advocate at a local market stall, then continually supported by my friend & upline Kat Abianac.
Without them, I wouldn't know what to do with these oils. That is what you are buying into here, not just a single bottle of oil.
That is what changed things for me. Great products & a great company.


Ice Blue
This is by far my favourite so far. Keep in mind Im Ausralian so trying oils like Copaiba is still on the Bucket List. 
I suffer from pelvic pain after a car accident in 1998, the Ice Blue gives me so much relief and isn't full of chemicals like pharmaceutical creams.
You can try the Ice Blue & Peppermint Roller Recipe HERE


Peppermint
A classic, so of course it's a favourite. I mix this with my Ice Blue in a roller ball recipe to prolong it's effect. It works a treat. 
It also smells amazing as a cleaner around the home.
Aromatouch


I love the smell of Aromatouch, I regularly use it in the bath after a long day. I'm a mother of three energetic children, so it helps me wind down.


Wild Orange
This Essential Oil makes my house smell amazing. Its such a sweet uplifting smell. I also wear it almost daily along with the occasional dab of peppermint. You can ready more about how I use Wild Orange Essential Oil HERE.


Balance
I really don't enjoy the smell of Balance compared to other oils, but I can't deny the effects. Balance has been fantastic for my anxiety, which I suffer from particularly if I am in a social environment.
I like using it in the bath, however it does tingle a little if you use too much. 


Easy Air 
While I don't use this on myself, I diffuse it for my son. My son is a post cancer patient and was near hospitalisation last year, I will get to his story soon. The short version – he has facial paralysis and can't clear out his sinus effectively and this oil has been a godsend. We haven't used pharma nasal sprays and sinus meds since.
Those are my favourites, pretty basic aren't they!
While some people love Frankincense & Melissa, I keep things cost practical when it comes to daily use. 
I wouldn't want to end up hating Doterra because of my usage choices….*note the sarcasm*


There is no dark side of Doterra.
If this is what has been holding you back from enrolling as a customer or advocate,
Let's have a conversation, you can contact me HERE.
If you have decided to enrol, you can do that HERE.
Please note, If you have already been approached by someone who would like to introduce you to Doterra as a member, it is important to get into contact with them so they can personally enrol them.